Cape Town's penguins set free again
African penguins in Cape Town, South Africa will be able to spread their wings again in freedom in their natural habitat. A severe outbreak of Avian Influenza had put serious pressure on both the animal population in this region and the Seabird Rescue Centre of SANCCOB (Southern African Foundation for the Conservation of Coastal Birds). Thanks to financial support from Antwerp ZOO and other helpers, SANCCOB was once again able to release these birds into the wide blue yonder.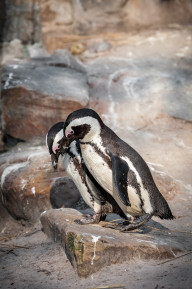 The last 41,700 African penguins (also called Cape penguins) left in the world have been exposed to severe difficulties in their original habitat. This endangered species is found mainly in Namibia and South Africa, where the birds are exposed to innumerable hazards. Diseases spread like wildfire among the penguin colonies living in the wild, and their habitat is threatened by oil spills from tankers. Injured or abandoned animals are in dire need of help.
This is why SANCCOB and its staff are working 24/7 to man a rescue station for this species of penguins. SANCCOB rescues as many as 2,500 of these animals each year, providing them with the care they need, rehabilitating them and teaching orphaned birds to survive independently. The organisation has only one goal in mind: to ensure that as many African penguins can live freely in their natural habitat.
Antwerp ZOO fully supports this mission. The Belgian zoo, which also houses several African penguins, donates a fixed amount to this non-profit organisation each year.
Positive test, negative news
On 25 November 2022, SANCCOB's operations came under more pressure than usual. The staff received alarming results of PCR tests taken among African penguins at their rescue centre in Cape Town. The diagnosis was clear: avian influenza. The organisation immediately set in motion an implementation of strict biosecurity measures for ten weeks. All infected animals were quarantined to ensure that none of the penguins suffering from avian influenza symptoms would mix with wild colonies and thus prevent the further spread of the disease. This would, of course, have been disastrous for the already endangered species.
Unfortunately, the majority of the rescue centre's income, which would otherwise have been generated by interested visitors, was lost due to the quarantine. 'When the organisation asked us for additional support on top of our annual contribution, we sprang to their rescue immediately,' recalls Jan Dams, Avian Coordinator at Antwerp ZOO. 'As one of this project's partner organisations, we were happy to have contributed to the good results obtained by SANCCOB.'
Free birds
After numerous negative PCR test results had been obtained, SANCCOB was able to release the penguins back into the wild again. The relief among the staff was palpable, and the first moments produced some truly heart-warming photographs. 'We were ecstatic to release the African penguins. The timing was perfect, as this is precisely when they start laying eggs, brooding and subsequently hatching new life,' explains Marlize van der Merwe of SANCCOB.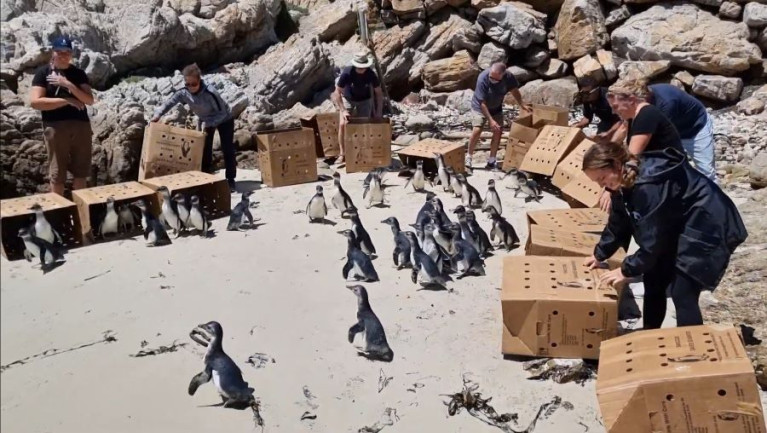 The team had made a well-considered decision in this. 'We are confident that the seabirds we have rehabilitated will not pose any threat to their wild counterparts. Although this was a difficult time, it also provided an opportunity for us to learn more about the disease. We now have a better understanding of how it behaves, how African penguins respond to it and how the disease impacts birds living in a natural habitat. And we now know that successful recovery is possible! This is very valuable information for future outbreaks,' confirms Marlize van der Merwe van SANCCOB.
'We are very grateful to our partners for their support in this challenging time. We value our partnership immensely, and look forward to further collaboration with organisations such as Antwerp ZOO in the future,' concludes SANCCOB.
---