The importance of rain in Kenya
It's finally raining in Kenya! This is excellent news for the Grevy's zebras in that area after over 22 months of waiting. In November 2022, our ZOO received an emergency appeal from an area in Kenya affected by severe drought. The consequences of the rising temperatures for the population of this endangered species here were immense: their sources of food and water were drying out rapidly. Local nature organisations joined forces to bring food and water to the zebra herds. Thanks to financial support offered by Antwerp ZOO and Planckendael ZOO – and the rain! – the Grevy's zebra populations here have now been saved from a horrible fate.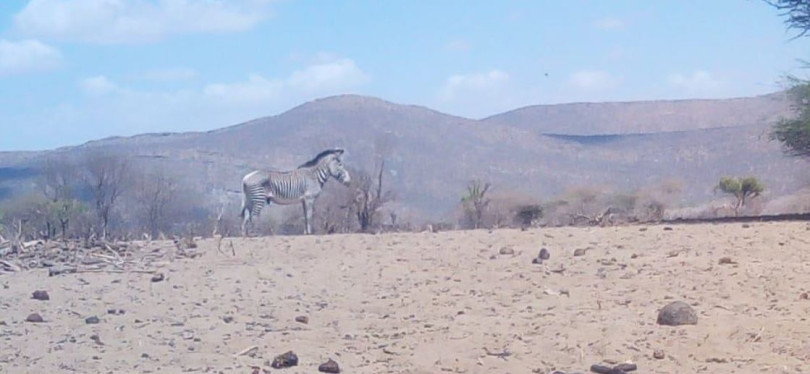 'We responded to an emergency appeal from our partner organisation Marwell Wildlife in early November', recalls Sander Hofman, Manager for Animal Care at Antwerp ZOO and Planckendael ZOO. 'We decided to finance the entire emergency fund and, by doing so, help the Grevy's zebras living in the wild survive the drought. We provided the animals with hay for four months. Now, four months later, rain has finally come! We are very proud to have helped this population through this difficult period by supporting our colleagues at Marwell Wildlife.'
Renewed energy
Kenya has been suffering from extreme drought for many years. 'The areas where the Grevy's zebras are trying to survive have been suffering from consecutive failed rainy seasons ever since 2020. It is highly likely that the climate change we humans have caused lies at the root of this problem', explains Hofman.
Thanks to the emergency fund, the staff in Kenya were able to take action. They noticed how providing the animals with food restored their energy levels. All staff at Marwell Wildlife were trained by the vets of the Grevy's Zebra Trust to ensure the animals are given the correct feed mix. It became clear that enriching their hay with minerals, extra nutrients and deworming medication was indeed feasible and produced an immediate positive effect on the zebras. They also added alfalfa to their feed, as hay did not offer the animals adequate variation during this longer period.
Proud and grateful
The team operating in this area are both proud and grateful. 'THANK YOU once again for the fast and generous support you have provided. While we don't know yet how the drought – and the supplementary feeding – has affected numbers, it is safe to say that many Grevy's zebra lives have been saved by the intervention.'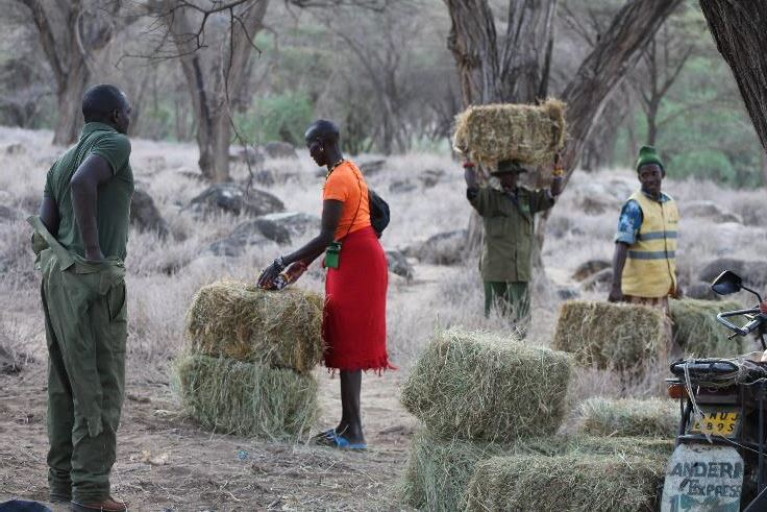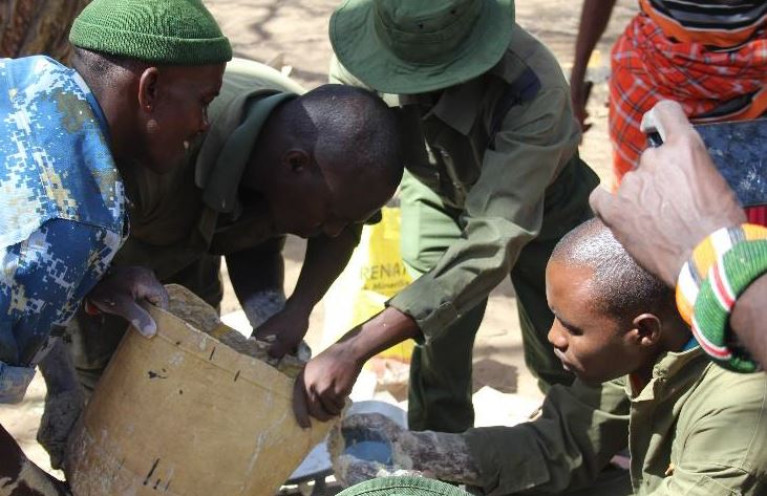 ---